Comfrey Book, Volume 1:
Botany and History of Comfrey,
Garden Uses of Comfrey

Taxonomy and Nomenclature of Comfrey, Borage Family- Symphytum Genus, Symphytum Species, Symphytum Species Classifications, Symphytum Genus Description, Symphytum Species Overview, Details about Symphytum Species, Details about Symphytum Species Hybrids.

Prehistory and Ancient Times and Middle Ages, Renaissance and Comfrey: 1400s to 1600s, Age of Enlightenment and Comfrey: 1700s, Age of Revolution and Comfrey: 1800s, The 1900s and Comfrey.

Garden Uses of Comfrey: Compost / Fertilize / Potting Mix, Growing Vegetables and Fruit with Comfrey Fertilizer, Nutritional Value of Comfrey.

"Best book on comfrey I've read so far! If you are interested in growing Comfrey, curious about it's history and all of the various species around the planet, this book is a necessity on your book shelf! You will not be disappointed.
I've been growing comfrey for almost 7 years now and I had no idea there was so much history and not to mention medicinal and practical uses.
This is a great reference book, so you can read at your leisure when or as you are growing this amazing plant.
You can tell the author spent years researching this plant while also having the experience of growing it to add to wealth of knowledge. Don't pass up this gem if you are interested in this plant!"
-Emerald Earth LLC, www.emeraldearthbotanicals.com



Comfrey Book, Volume 2:
Cultivation of Comfrey,
Medicinal and Food Uses for People and Livestock

Cultivation of Comfrey
Care of Comfrey Plant: Overview and How to Propagate
Planting, Soil, Fertilization, Water, Disease
Productivity and Farm Economics of Comfrey
Harvesting Comfrey Leaves
How to Get Rid of Unwanted Comfrey

Livestock and Comfrey
Comfrey as Food and Medicine for Livestock
Comfrey Meal, Pellets, Hay and Silage
Livestock / Pet Species and Comfrey

Comfrey as Medicine and Human Food
Medicinal Comfrey Overview
Medical Research about Comfrey and Healing
Personal / Clinical Observations of Healing
Comfrey Heals: Allantoin
Making and Using Comfrey Medicine
Warnings and Negative Reactions to Comfrey
Alkaloids in Comfrey
Some Uses of Comfrey are Restricted by Governments
Humans Eating Comfrey
Miscellaneous Uses of Comfrey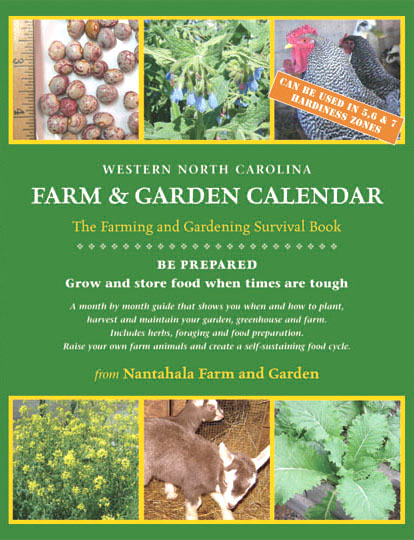 Survival Farm and Garden Book
for Zones 5, 6 and 7
with emphasis on Western North Carolina
A 280 page month-by-month guide when to plant, harvest and maintain your garden, greenhouse and farm. Includes farm animals. Plus garden tips, seed saving, plant families, and plant health. FREE PDF Download: Chapter for July in Book

Good for Tennessee, Georgia, South Carolina, Virginia, North Carolina and most eastern states. It can be used in most hardiness zones by adding or subtracting months depending upon your climate. Make your gardening easier. Buy your book today.

"LOVE THE BOOK!!! SO cool -thx. I really think its a great reference." -Noel, Highlands, NC

"Hi Nancy! I wanted to let you know I love your book!! I grew up with a family that ate from large gardens all year and have gardened myself for awhile now with above-average success. This book has so much shared knowledge in it. Thank You!! I feel my garden will be better than ever following this as a basic guide and all the many many tips in it for so many crops! Great job putting this book together!" -Angie, Sweetwater, Tennessee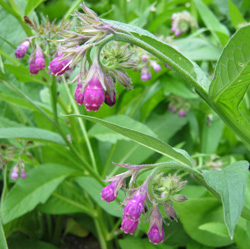 Comfrey: Live Roots and Seeds

"I'm quite impressed with your site and selection of products...and I've purchased some Ancona Duck eggs. Like yourself, I want to raise Heritage breeds here on the farm. Thanks so much for offering these ducks. I'm incubating eggs now, and if I'm successful...your flock will add to them and ensure genetic diversity." -Wayne, Gardendale, Alabama

I sell comfrey roots for planting.



"Thank you Nancy! I ordered from you because I really like your web site- a lot of good information. Keep up the good work for all of us." -Eva, Downington, Pennsylvania


This photo is from Penny in Maryville, Tennessee.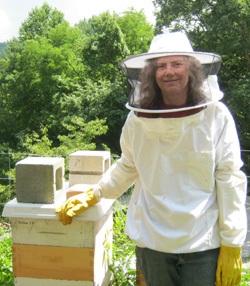 Sustainable Living

My eco-farm is a labor of love. I am happy to share my plants with you so you have the same fun that I do. I am located in Nantahala in Topton, North Carolina, "Land of the Noon Day Sun".

"Thank you for your help and for what you do as an example of taking care of the Earth." -Amber, Todd, North Carolina

"Iím thoroughly enjoying your website. Iíve been reading wonderful books on permaculture - including Sepp Holzer, John Shepard, Michael Phillips and John Toensmeirer and am impressed with your efforts! Iím excited about reading your farm and garden book." -Gregory, Basye, Virginia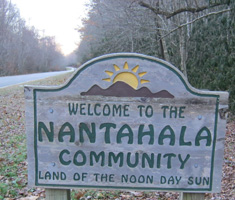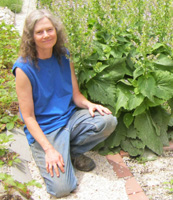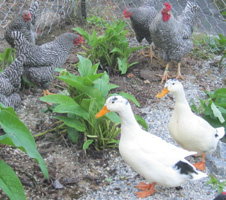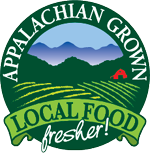 Nantahala Farm in the Mountains of Western NC
No pickup at farm. I ship to the United States only.
ncfarmgarden@gmail.com

Please support small farms and sustainable living.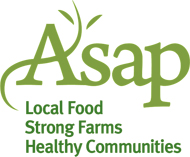 COMFREY ROOTS

Live Comfrey Plants
FARM & COMFREY BOOKS

Farm & Garden Calendar
Comfrey Book, Volume 1
Comfrey Book, Volume 2
RESOURCES

Site Map
Comfrey Research: Symphytum
Juice Plus: Powder concentrates from fruits, vegetables
All rights reserved. ©2008-2023